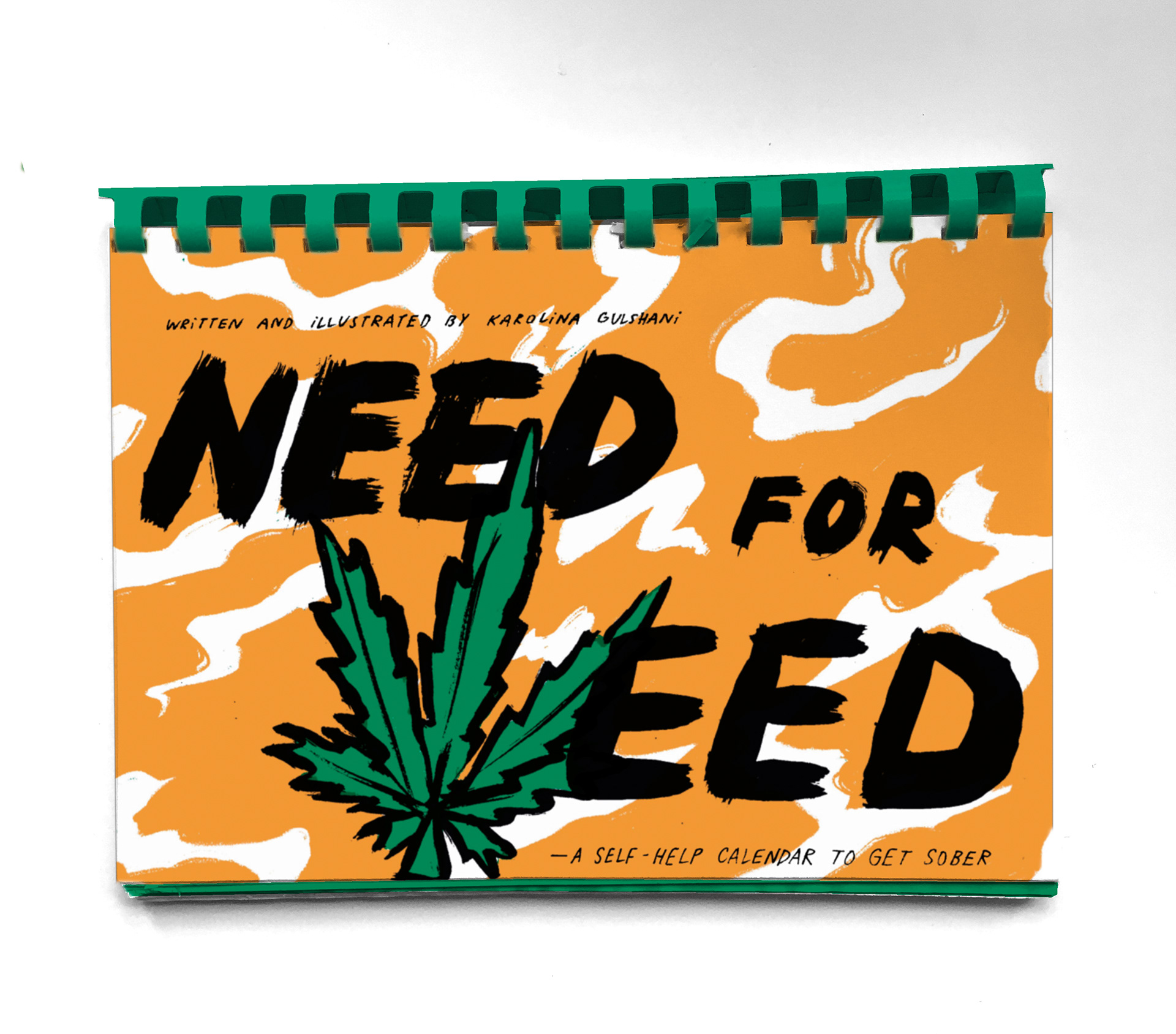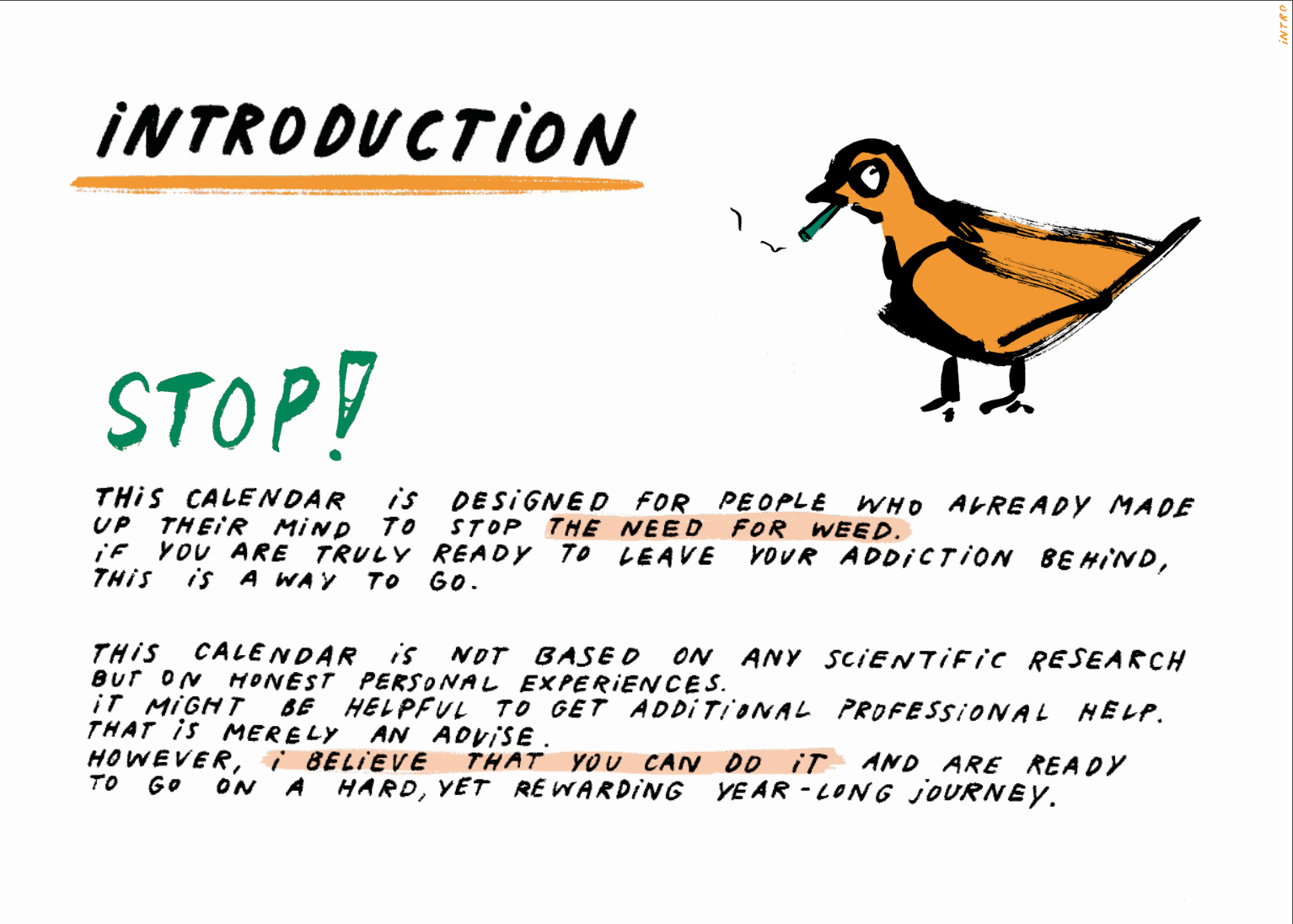 NEED FOR WEED
is a
self-help
-put-me-on-the-desk-
calendar
I developed for all the people who are sick and tired of their addiction to weed. 
Unfortunately, due to the restrictions in Germany I wasn't able to realise it in print yet, 
I´M TAKING ORDERS GUYS:)))
so here you have a simple overview of what to expect. It's supposed to give you advise to stick to your decision to stop in a fun, yet responsible way. In no way it's professional, but I did include personal experiences and psychotherapeutic approaches to this very difficult, yet very rewarding journey.

Please enjoy and tell all your friends you care for about it.
(It might be the perfect present!)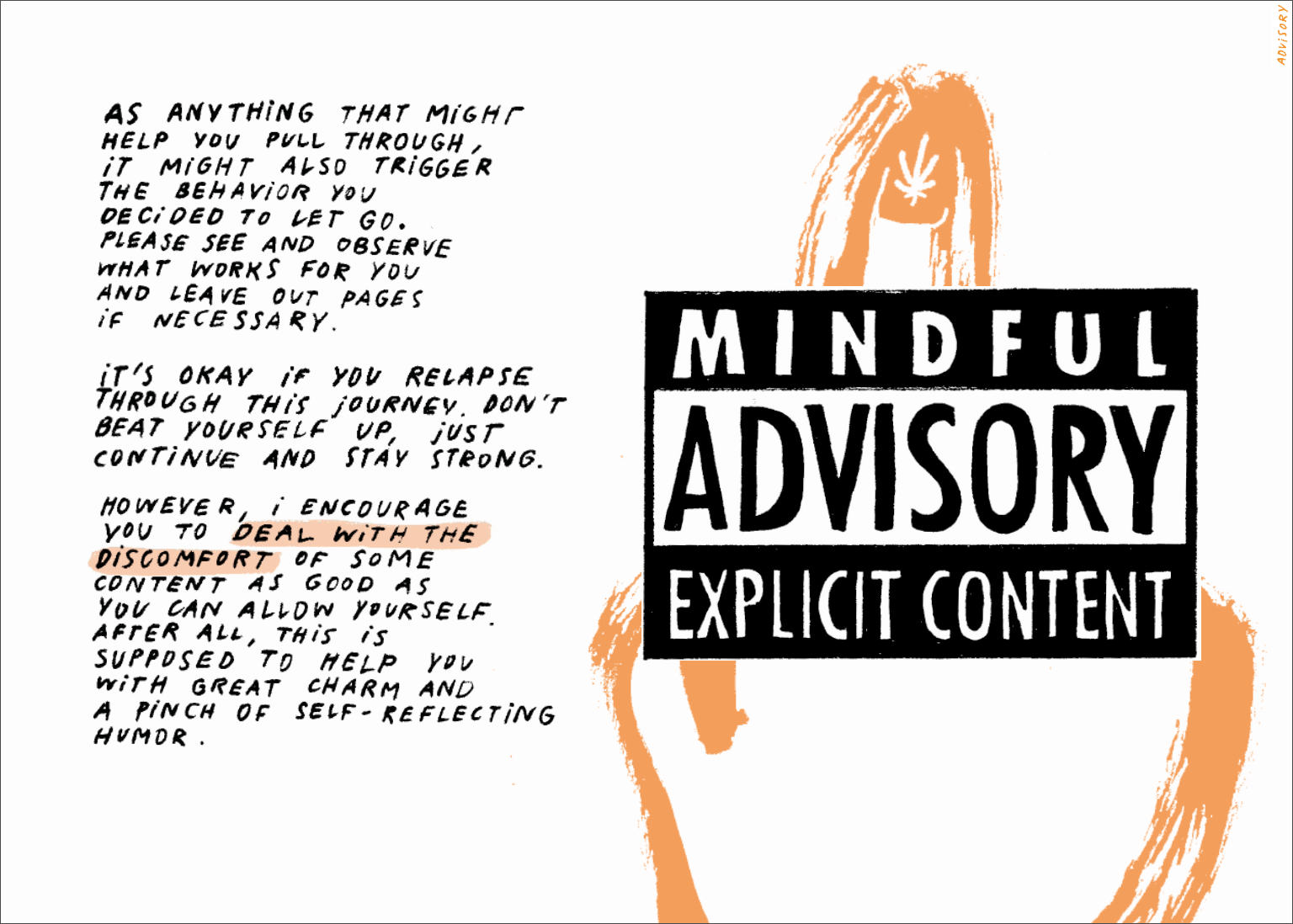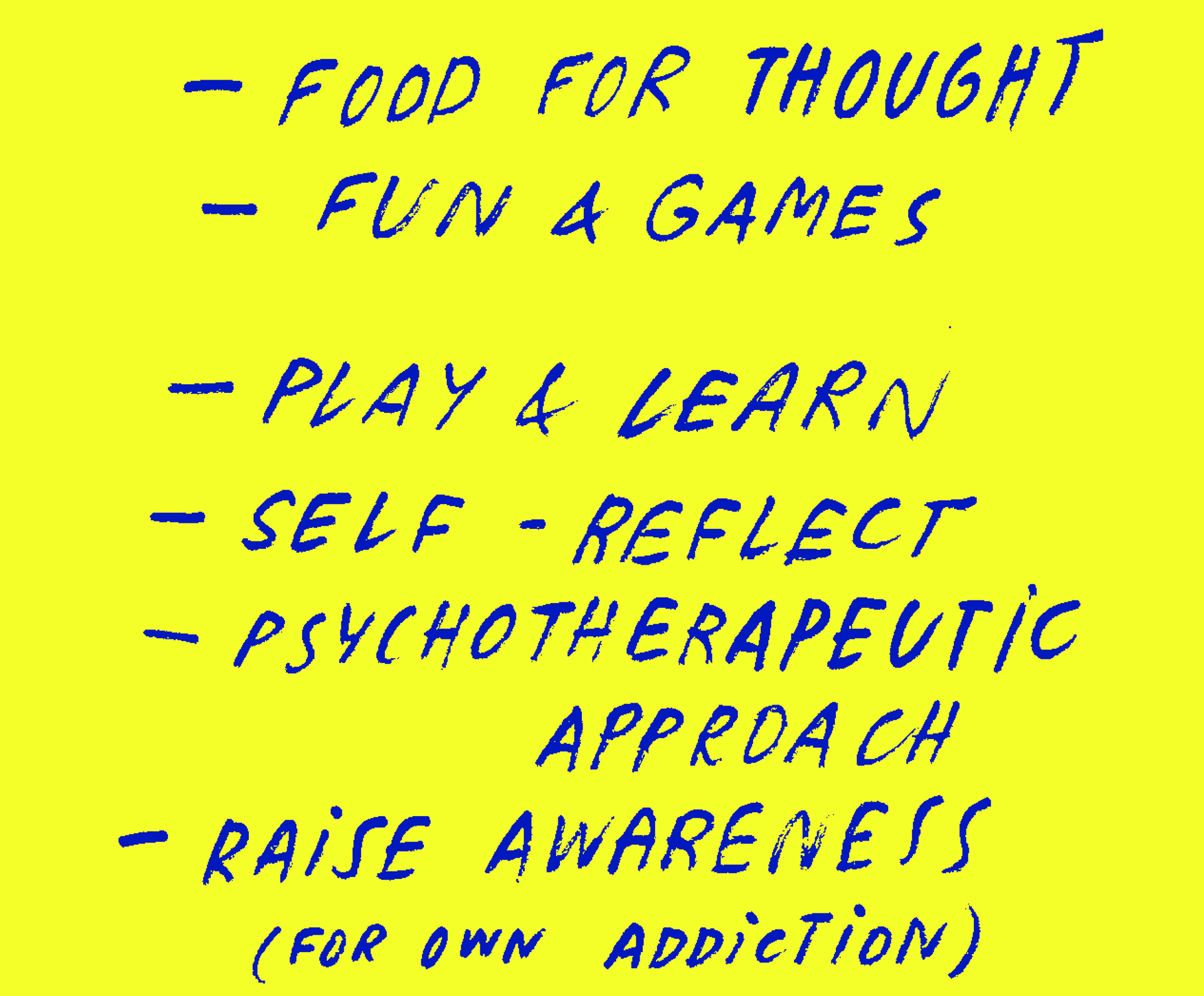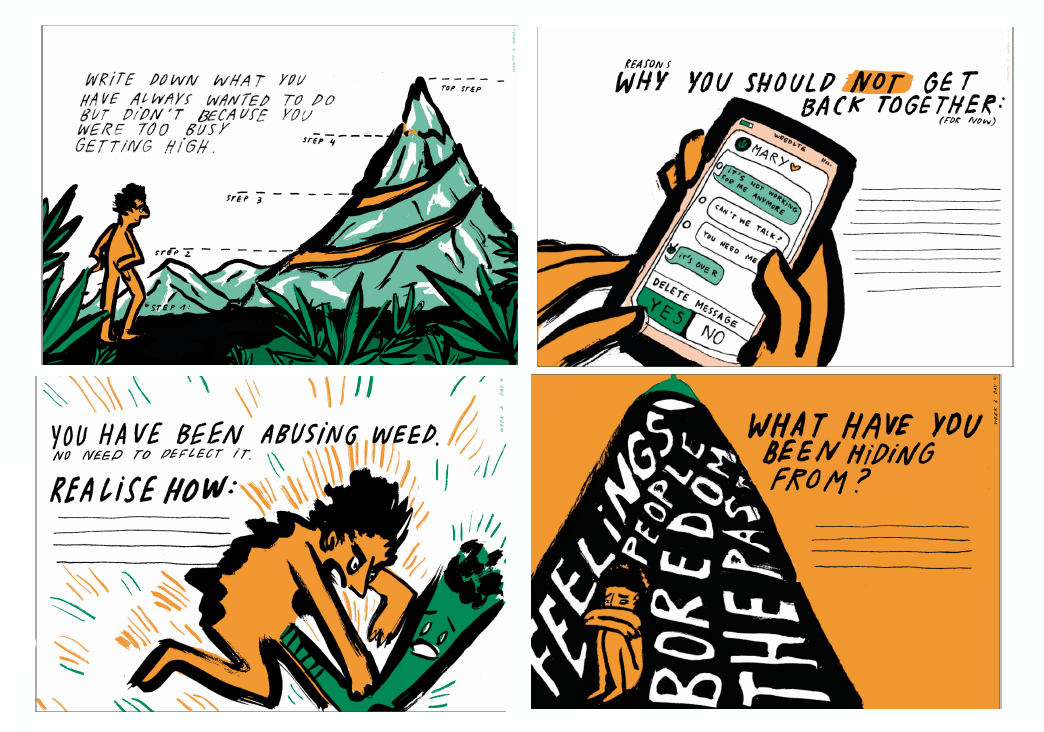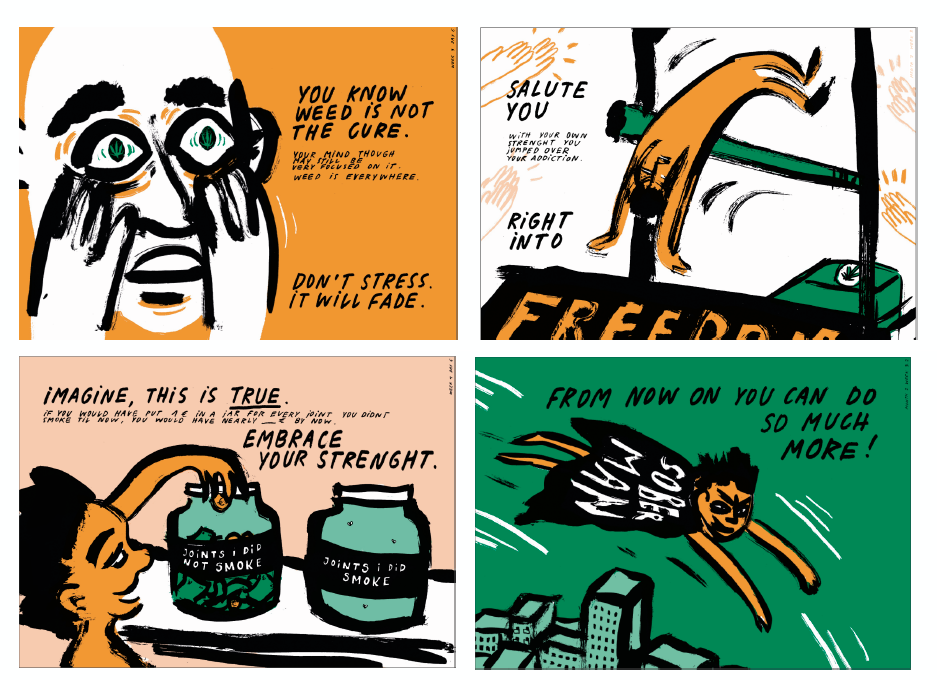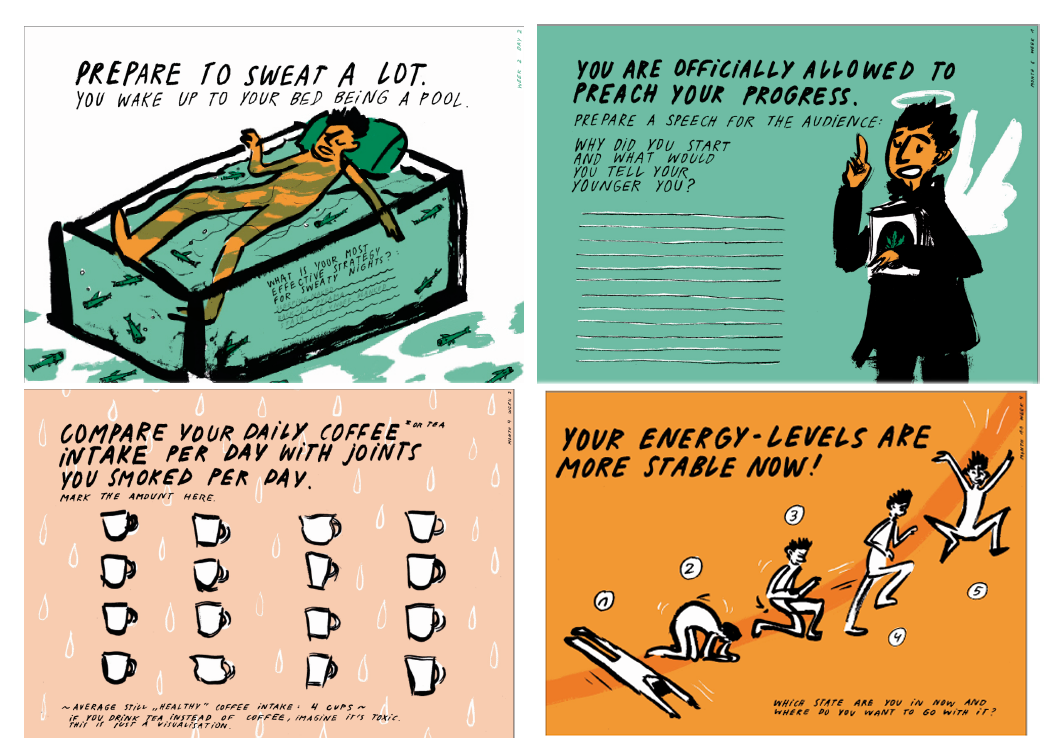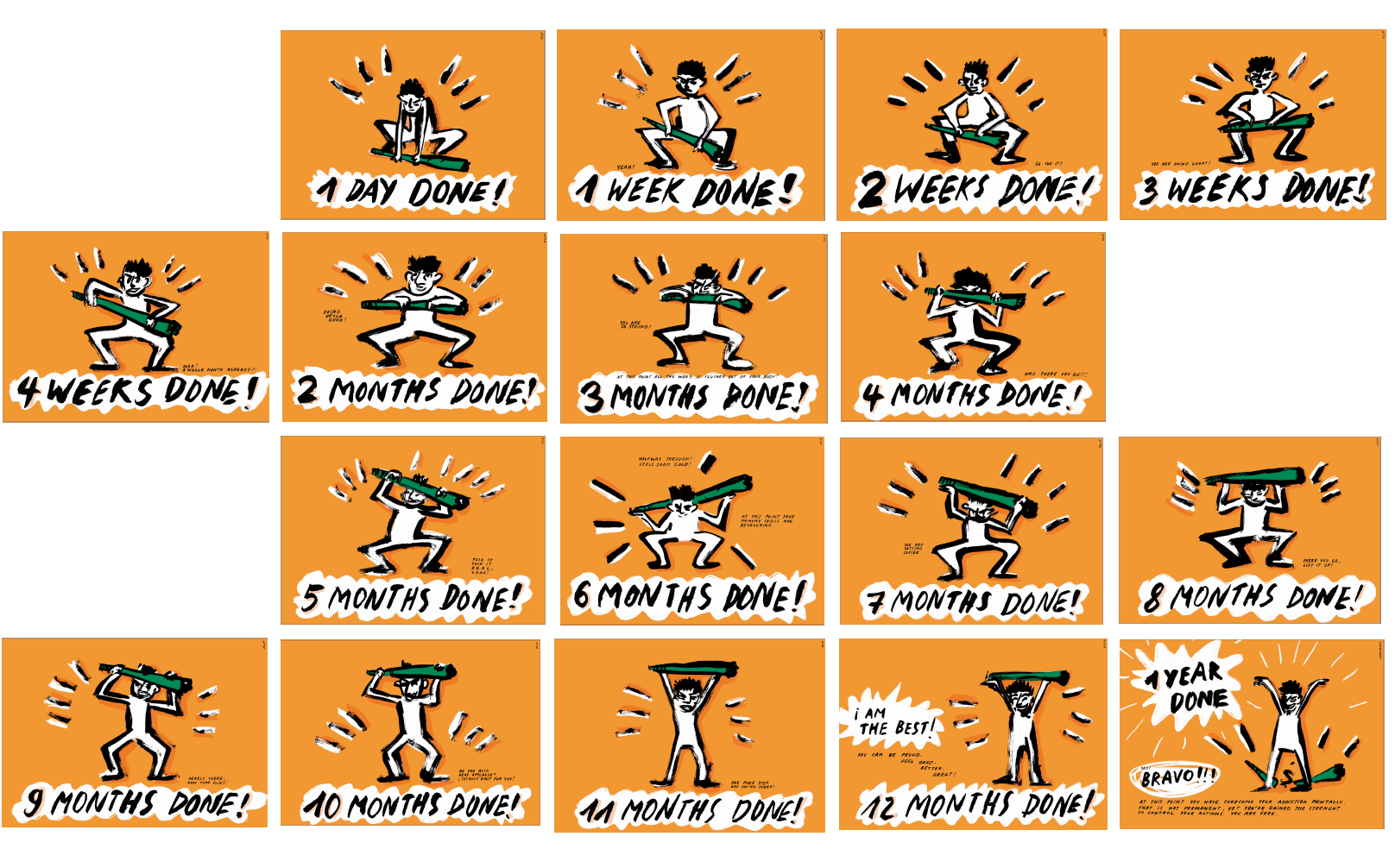 Imagine we'll be (together, as I accompany you through the calendar on your journey) lifting your spirits to accomplish one of the hardest things: Awareness of your addictive behaviour. I intend to push you, to relax you, to give you cheerful advise and to give you a possibility to reflect on yourself.
Don't you want that, too?