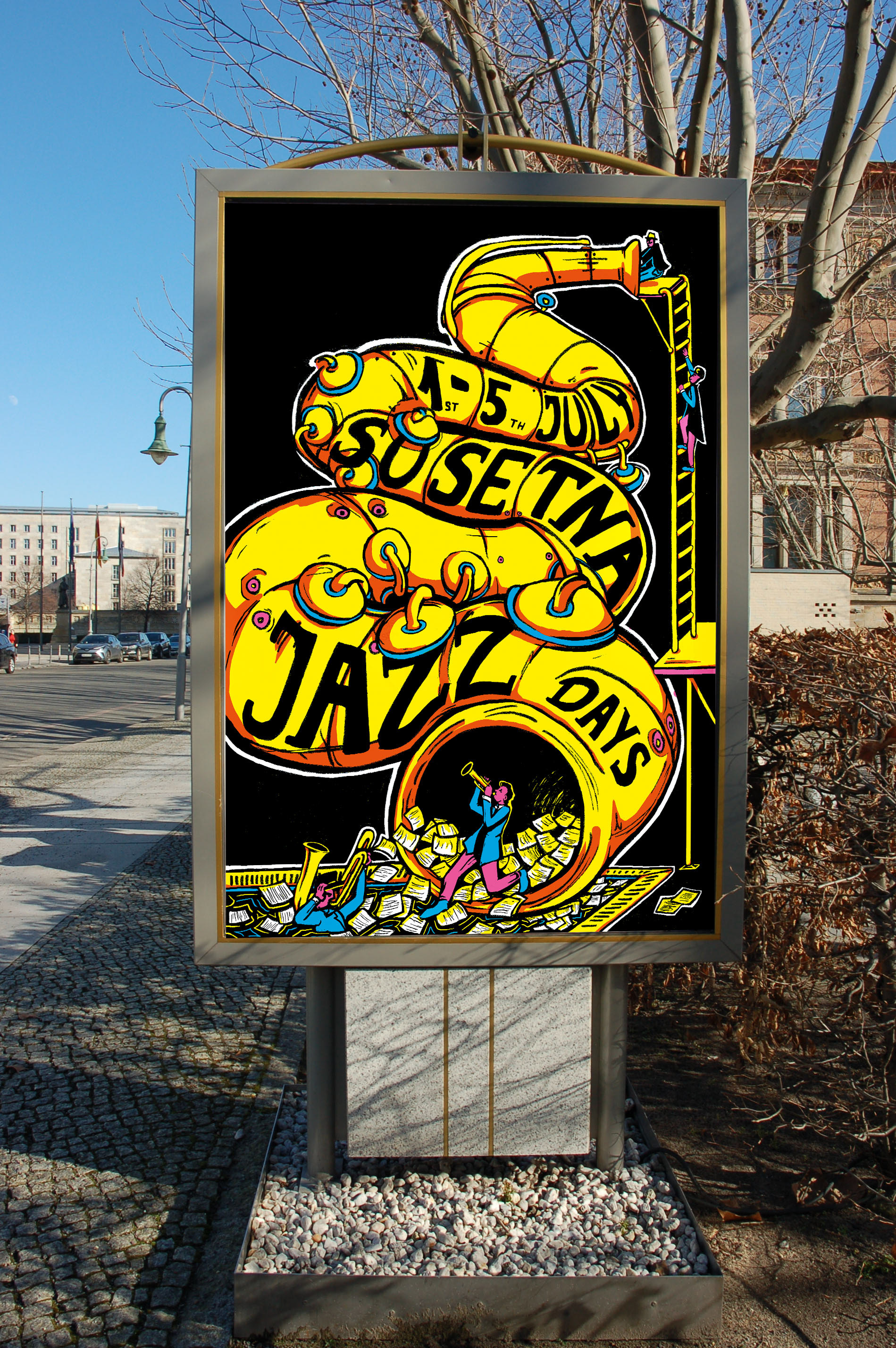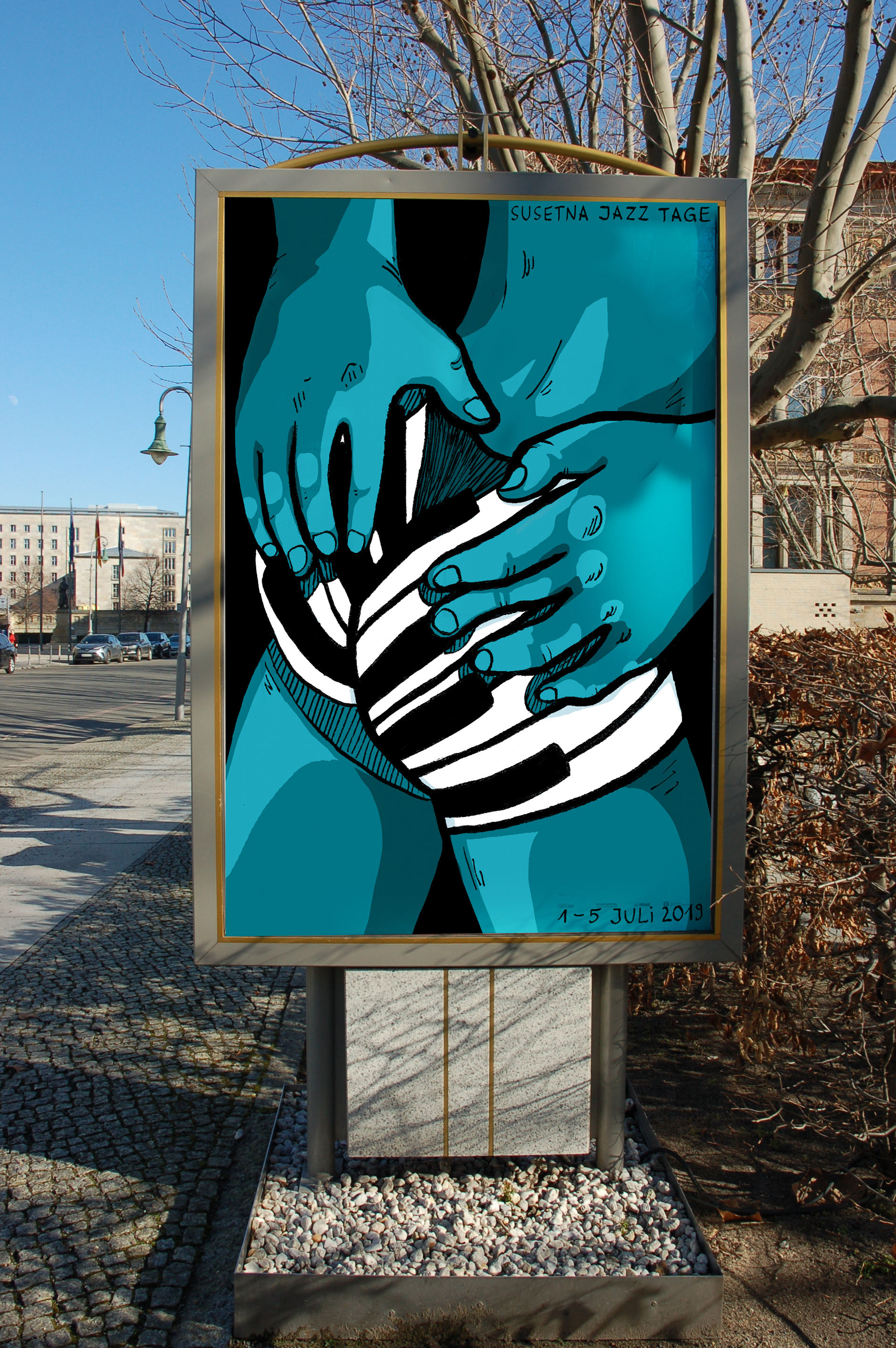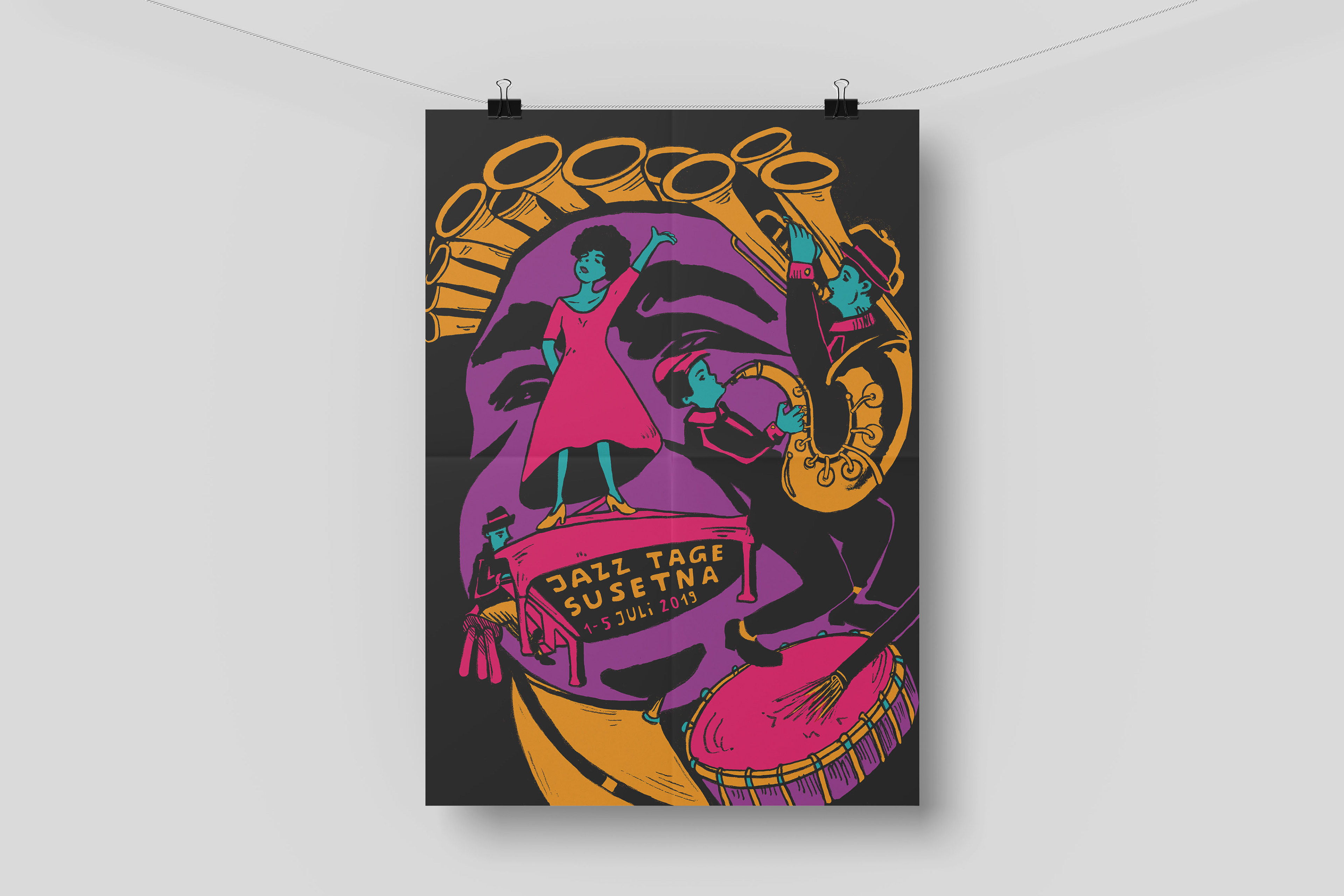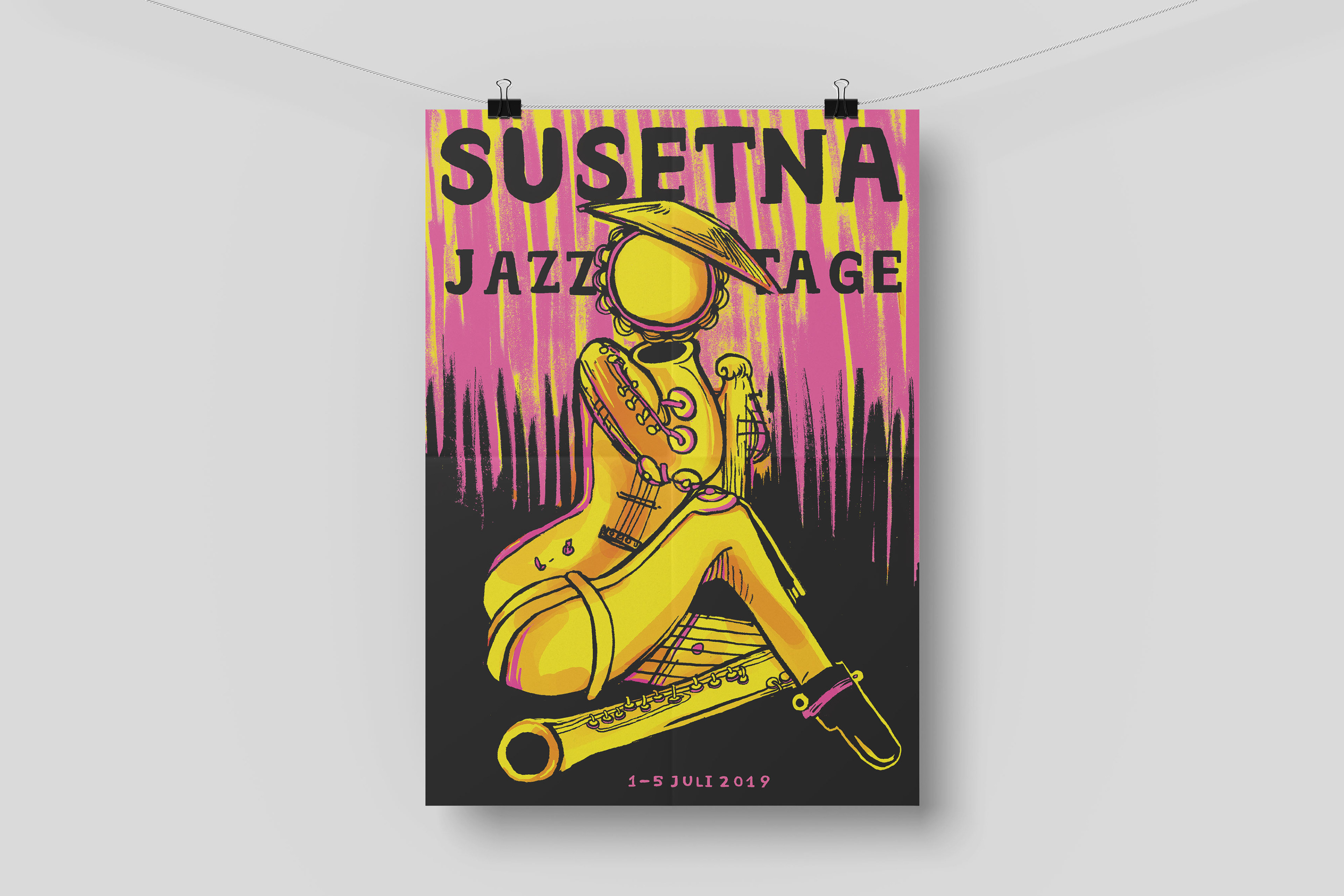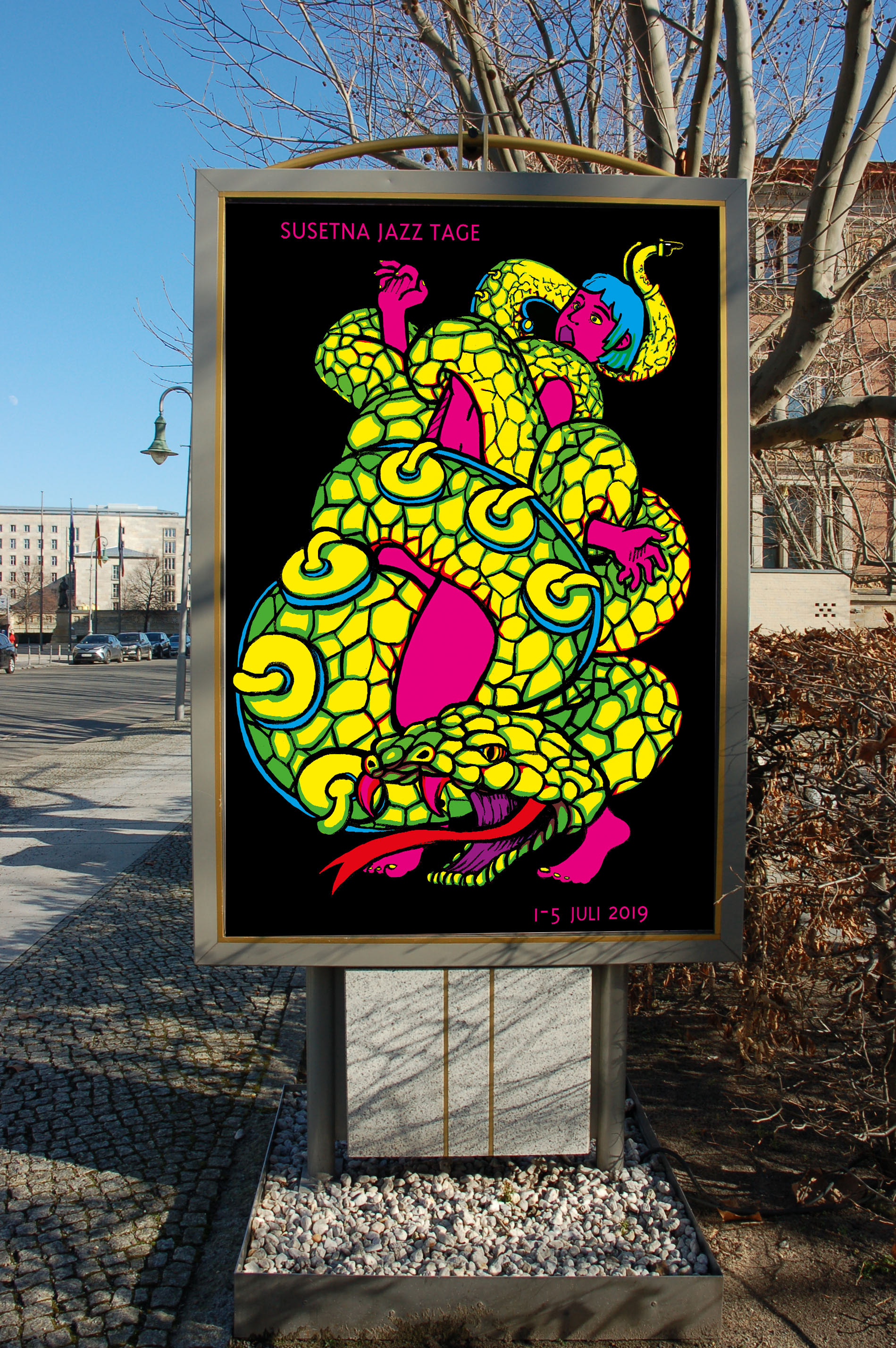 JAZZ posters for a fictive festival in Susetna.
One of my first posters for university, which I enjoyed so much it made me stick with illustration (cute love story, bruh). Developed in the lessons "Conceptional Illustration" by
 Marcus Gruber
.
My love for Jazz and all it´s experimental and emotional depth is visible in the posters, and I hope  one day to be able to send them to a real festival. 
Willisau, you hear me?;))
AVAILABLE FOR PURCHASE
IN THE  SIZE OF YOUR CHOICE:)))